These modern marvels are akin to your favourite two-wheeler and are equipped with battery-powered electric motors that help propel you, all or part of the time. E-bikes as they're often called, are popular because they're quiet, non-polluting, and can make cycling a lot more fun for a lot more people. During this crisis, millions of people have discovered cycling — whether for exercise or as a means of safe, socially-distanced transport. While there is no change to the 'stay at home' message today, when the country does get back to work we need those people to stay on their bikes and be joined by many more.
As a helping hand
For example, they're ideal if you'd appreciate a little boost when climbing hills, fighting headwinds and riding for transportation or distance. Commuters find that the motor provides enough extra oomph to eliminate sweating.
In fact, they typically generate from 100 to 700 watts, which is a lot (750 watts is about one horsepower, 350 watts is the average a pro cyclist can sustain for an hour). So, you arrive at work calm, cool and collected. Plus, the motor makes it easier to carry the extra weight of your work clothes and lunch, laptop, cellphone, etc.
Versatility
Electric bikes are wonderful for other uses, too. They'll let you keep up so you can enjoy riding with a significantly fitter person. They'll let you travel further with a lot less effort so you can consider biking places you used to drive to. And, they make it possible to do things you might not be able to without motorized assistance, for example, pulling a trailer with the kids or groceries in it. Once you go electric you're sure to find that it makes your everyday life easier and more convenient.
No special requirements
Because electric bikes are classified as bicycles, no license, registration and insurance are required, saving you a bundle (and there are no gas costs and only cheap, basic maintenance needs). What's more, these zippy (top assisted speed is about 32 kph) bikes let you sneak around traffic jams, are a breeze to park and the most common battery type used, Lithium-ion, can be recharged in a few hours so the bike's always ready to roll. These advantages have prompted many city dwellers to buy e-bikes as a viable and hip transportation alternative to the automobile.
Great for fitness and fun, too
Don't think that you won't get any exercise buzzing around on your assisted steed, either. You're repaid for pedaling with longer battery life (ingeniously, some models also use the energy produced by braking to recharge the battery). Plus, it feels great to pedal when it's so easy to, so most e-riders actually pedal a lot. Some even ride their green machines as much for fun and staying in shape as they do for basic transportation. It's nice knowing that you can head out to parts unknown unconcerned that you might tire out and not be able to pedal home. No worries. Just let the motor assist lend a helping hand.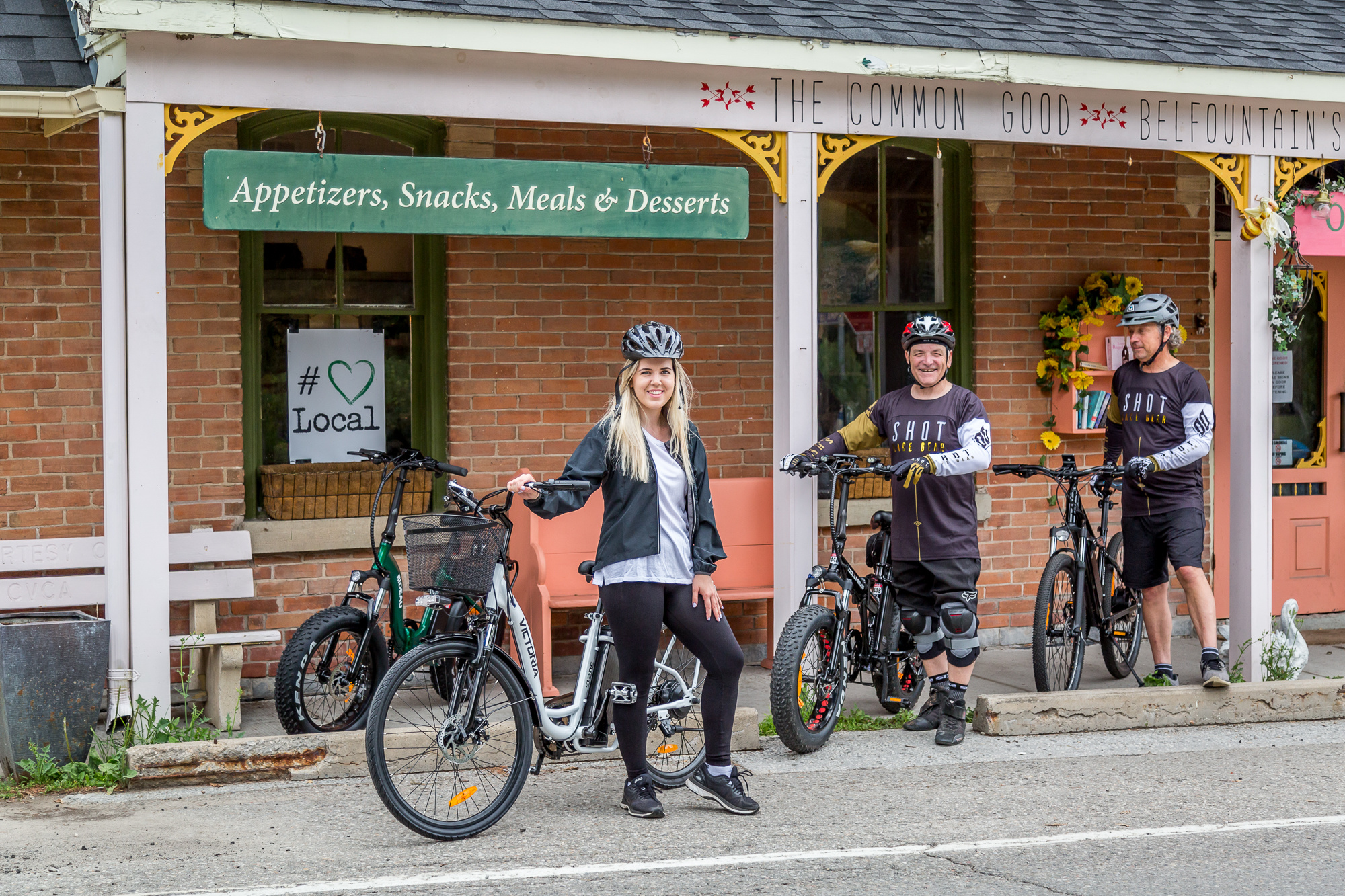 E Bikes make the cycling world accessible to everyone - After all, accessibility to bikes can open up a world of possibilities—quite literally. "Accessibility is important for a few reasons," "Fitness, obviously. The benefit to the environment. But the experience is part of it as well. Biking gives you a different way to experience your surroundings."